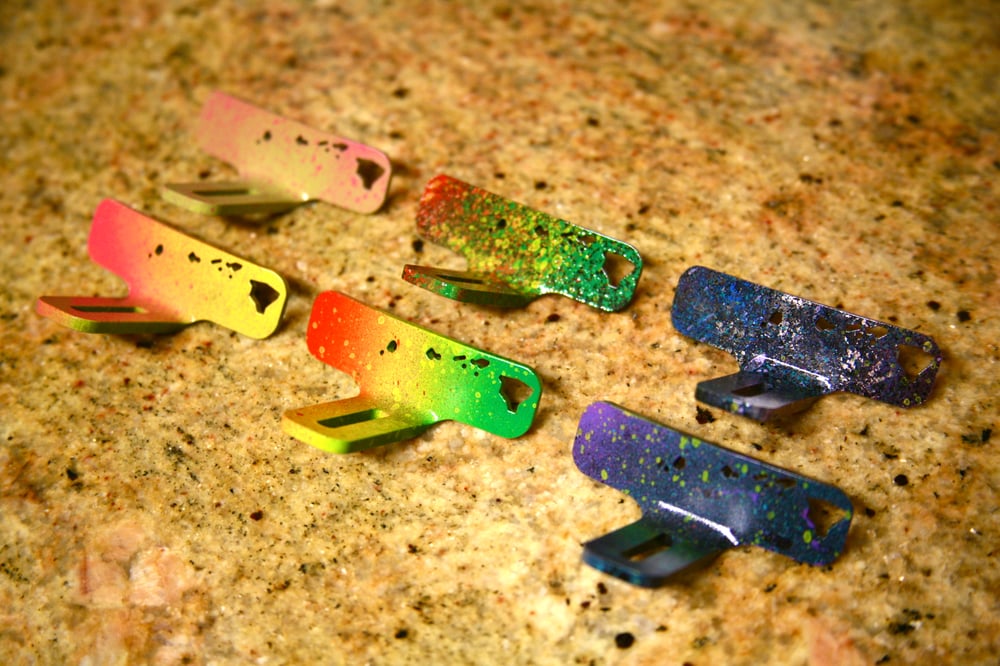 KREEP Downhill Products x WheelTurnerHawaii Hawaiian Edition Footstop Run 1.5.
$

18.00

/ Sold Out
---
This is a limited run of the KREEP Downhill Products Hawaiian Footstop's custom painted by WheelTurnerHawaii's Mackenzie Yoshida.
What is a footstop? It stops your foot while riding your skateboard...But these bad boys do it with style.
- Made from .125" 304 Stainless steel these are made to handle a beating.
- Finished with a ONE OF A KIND layered paint job for a longer lasting finish
- Custom cut Hawaiian Island Chain on the frontside.
- 1" long mounting hole for adjustability.
- Phillips Truss head mounting bolt and nut included.
- 1000 steeze points also included.
( Only one of each pictured color is available.)
Only 6 footstop's are available for sale in the first run, so get them QUICK! This is a collabo you don't want to miss.
For specific product details and close up photos of each one visit www.WheelTurnerHawaii.net